Dear Valued Customer,
Due To A Severe Backlog We Have Temporarily Stopped Accepting All Repairs With The Exception Of Zeiss West Germany. (This Is NOT Zeiss Jena).
We Hope You Understand & Thank You For Your Patience
Please Check Back Shortly To Check The Situation.
Thank You
East Coast Binocular Repairs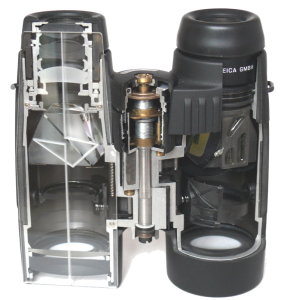 With well over 35 years experience in telescope and binocular repair, both old and new. We offer a fast and efficient repair service for many popular makes including Hawke, Swift, Kowa, Bausch and Lomb, Zeiss, Carl Zeiss Jena, Leica and Leitz along with many other well known binocular and telescope brands.
Please note that we are no longer able to repair astronomical binoculars, Zeiss Jena Notarem or Bushnell  binoculars, as we are unable to obtain spares.
All repair work is undertaken on-site in our modern fully equipped workshop located in East Anglia.
We are able to repair binoculars and scopes of all makes and ages, from the earliest to the most modern, including wartime binoculars.
Servicing is always carried out to manufacturer standards.
Customers are invited to use the contact us, or call
01366 387581 before sending any items for repair or servicing.
However if you would prefer to just send them in please complete a
customer repair form and send them to:
East Coast Binocular Repairs
The Old Dairy
Ryston Hall
Ryston
Norfolk
PE38 0AA
**********************
Telescope & Binocular Repair Examples
Re-alignment of a binocular giving a double image  
approx. £30.00*
Straightforward correction of assembly, collimation and test.

Full service of a Porro-prism binocular                             
approx. £40.00*
Includes a full strip-down for cleaning of mechanical parts, renewal of lubricants with correct types, minor repairs, cleaning of optics, reassembly, adjustment for smooth operation, collimation, testing and external cleaning.

Full service of a roof-prism binocular                                
approx. £55.00*
as above.

Replace a damaged telescope tripod thread                                 
£25.00*
*Return postage charged at cost.
Save
Save