When it comes to packaging your binocular repairs it is worth remembering the fact that optics are fragile, and may become damaged from a fall or a blow. However, if a correct packaging procedure is followed, this ensures that problems are unlikely to occur and the following advice is given for this purpose.
Step 1
To ensure safe and secure postage for your binocular repairs. The first requirement is a strong, rigid cardboard box that will not easily bend. It should be of a size that will allow about 3" (75 mm) between the sides of the box. If the binocular repair has a case, this will not always provide protection, and packing materials must be used all around between the binocular repairs and the box wall. Good packaging materials include bubble wrap, foam rubber, polystyrene chips and screwed-up newspaper. It is not recommended that you use shredded paper since this usually creates alot of dust and can get into the optics and cause more problems.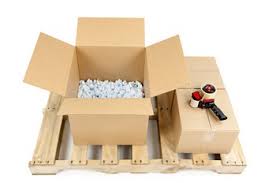 Step 2
It's important that the box is well sealed all around, to prevent damage or risk of theft. Most items that do get stolen are from boxes that have broken open through inadequate packaging techniques. Good sealing materials includes wide vinyl tape and Duck tape. For a repair such as a telescope, a suitable box may be hard to find but one can be created by cutting down another box, and securely taping together.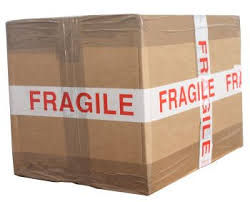 Step 3
Finally, ensure that the postage label is clearly printed and attached to the parcel. Send via the Post Office's Special Delivery or similar service, as this is delivered next day, and includes insurance and a signature upon delivery.